Reform Support Team Project Management Office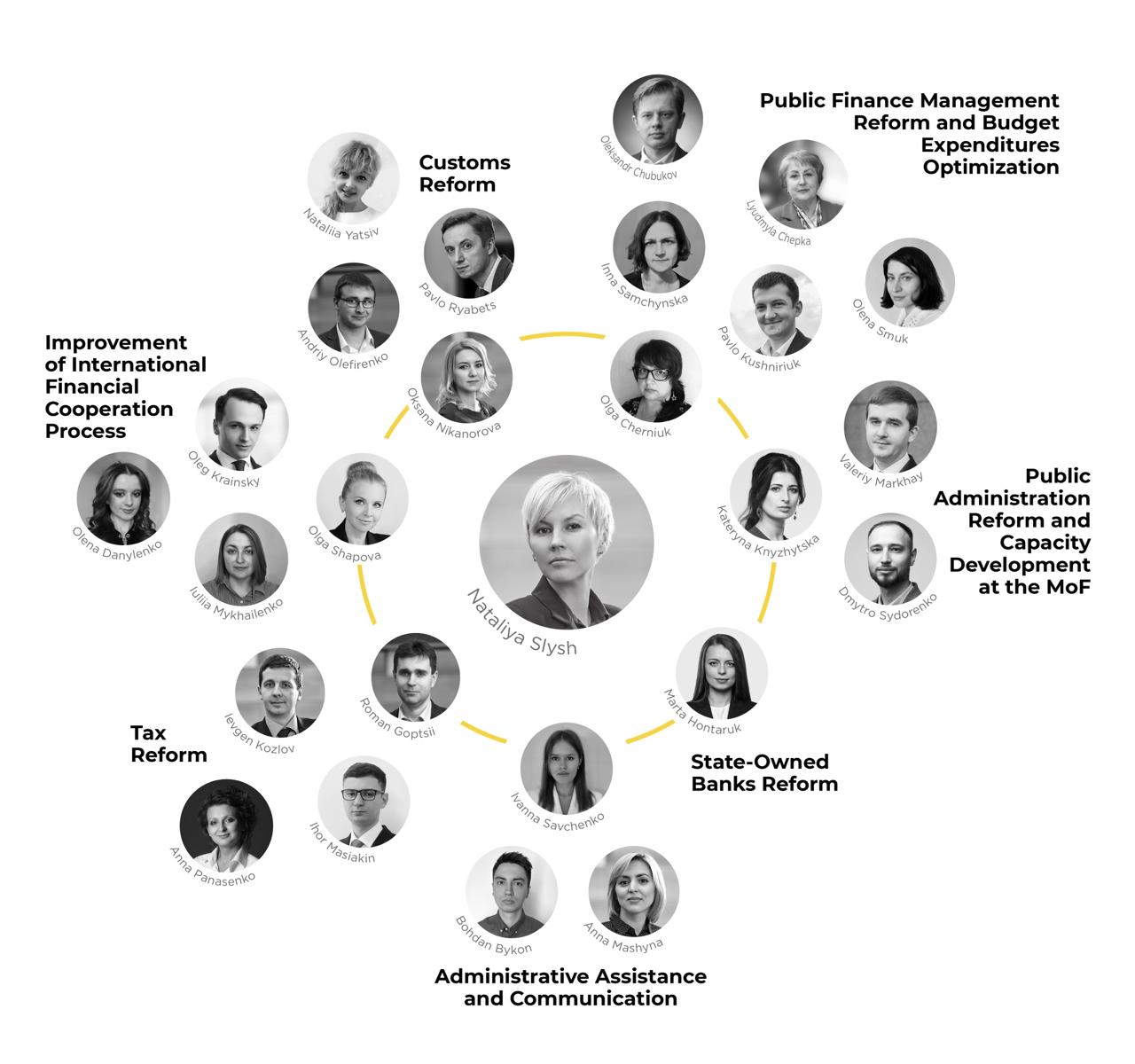 Reform Support Team at the Ministry of Finance of Ukraine - Report 2020
Reform Support Team at the Ministry of Finance of Ukraine - Report 2019
Reform Support Team at the Ministry of Finance of Ukraine - 1000 days
Reform Support Team at the Ministry of Finance of Ukraine - Report 2018
Reform Support Team at the Ministry of Finance of Ukraine - Report 2017
The Reform Support Team Project Management Office (RST) commenced its work in October 2016. The RST provides coordination, analytical and communication support to the reforms implemented by the Ministry of Finance of Ukraine. It ensures the coherence of the actions of all stakeholders - government, international donors, public experts, private sector and other stakeholders.
The key reform streams in which the RST is currently involved:
Public Administration Reform and Capacity Development at the Ministry of Finance
Tax reform
Customs reform
Public Finance Management Reform and Budget Expenditures Optimization
State-Owned Banks Reform
Improvement of International Financial Cooperation Process
The Reform Support Team at the Ministry of Finance is a part of the innovative Ukraine Reforms Architecture programme (URA), supported by the EBRD's Ukraine Stabilisation and Sustainable Growth Multi-Donor Account (MDA) and managed by the EBRD. Contributors to the MDA are Austria, Denmark, Finland, France, Germany, Italy, Japan, the Netherlands, Norway, Poland, Sweden, Switzerland, the United Kingdom, the United States and the European Union, the largest donor.
News subscription
To complete the subscription, you need to go by the link from the letter that was sent to the specified email