The parliament adopted Ukraine State Budget 2020
On November 14, Verkhovna Rada approved the State Budget of Ukraine for the year 2020.
Revenues total 1,093.7 billion hryvnyas, expenditures amount to 1,180.1 billion hryvnyas. The deficit remains at the level of 2.09% of Ukraine's GDP.
The budget preserve key priorities in the spheres of security and defense, social services, healthcare, education and infrastructure.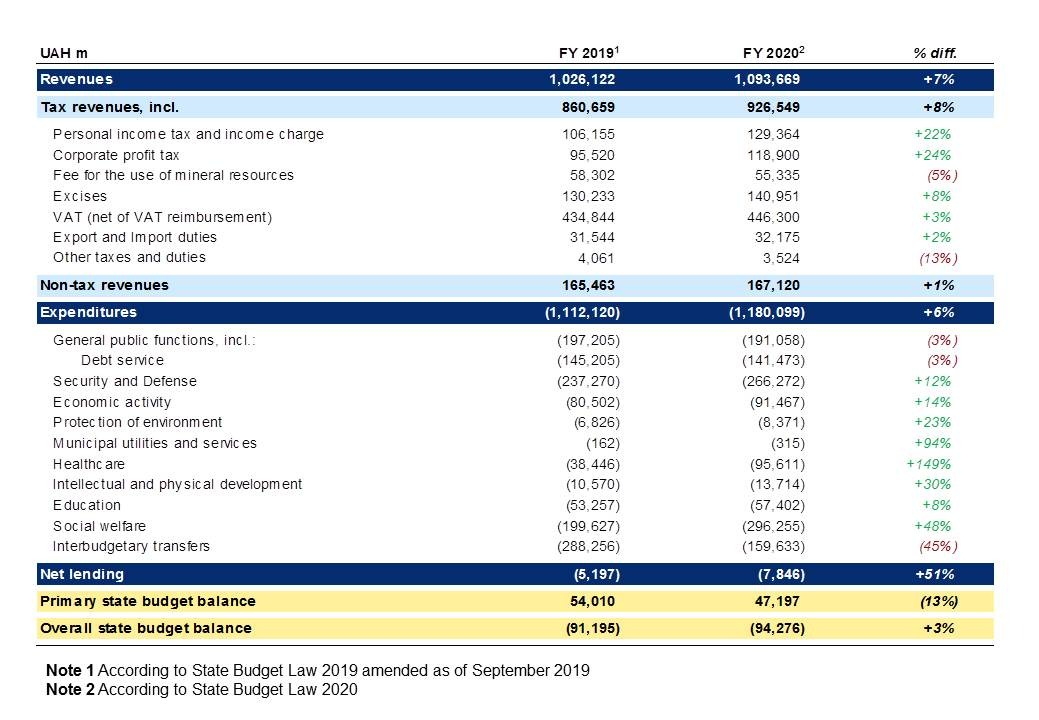 News subscription
To complete the subscription, you need to go by the link from the letter that was sent to the specified email